We Save You Time And Money By Matching Your Medical, Insurance And Personal Needs To The Resources In Our Network.
Instep Is The Largest Addiction Treatment Resource In The United States.
We currently have over 147 adult and adolescent addiction treatment facilities participating in our network.  We also have access to Intervention, Recovery Coaching and other continuing care resources. We can help save you a lot of time and money. Anyone who attends one our network facilities for in-patient treatment will receive 30-days free Recovery Coaching from a CCAR trained Recovery Coach.
---
Wellspring Fit Clubs – Various,
Treatment Services: Weight Management, Youth Weight Management
---
Wellspring Retreats – Various,
Treatment Services: Weight Management
---
Wellspring UK – Exeter, Devon UK,
Treatment Services: Weight Management, Youth Weight Management
---
Wellspring Vancouver – Squamish, BC,
Treatment Services: Weight Management, Youth Weight Management
---
Alaska
Anchorage Clinic – Anchorage, Alaska
Treatment Services: Methadone/Suboxone Maintenance
---
Arizona
Sierra Tucson – Tucson, Arizona
Treatment Services: Coexisting Disorders, Complex Assessment & Diagnosis
Licensing: Arizona Health Services [All Accreditations »]
---
California
Azure Acres Recovery – Sebastapol, California
Treatment Services: Substance Abuse
Licensing: California Dept of Alcohol & Drug [All Accreditations »]
Azure Sacramento IOP – Sacramento, California
Treatment Services: Intensive Outpatient Treatment
Licensing: California Dept of Alcohol & Drug [All Accreditations »]
Bayside Marin – San Rafael, California
Treatment Services: Dual Diagnosis, Pain Management
Licensing: California Dept of Alcohol & Drug
Bayside Marin IOP – San Rafael, California
Treatment Services: Adult Chemical Dependency, Intensive Outpatient Treatment
Licensing: California Dept of Alcohol & Drug
Camp Recovery Center – Scotts Valley, California
Treatment Services: Adolescent Substance Abuse, Substance Abuse
Licensing: California Dept of Alcohol & Drug [All Accreditations »]
Camp San Jose IOP – Campbell, California
Treatment Services: Adult Chemical Dependency, Intensive Outpatient Treatment
Licensing: California Dept of Alcohol & Drug [All Accreditations »]
Camp Scotts Valley IOP – Scotts Valley, California
Treatment Services: Adult Chemical Dependency, Intensive Outpatient Treatment
Licensing: California Dept of Alcohol & Drug [All Accreditations »]
Capalina Clinic – San Marcos, California
Treatment Services: Methadone/Suboxone Maintenance
Coastal Recovery Clinic – Wilmington, California
Treatment Services: Methadone/Suboxone Maintenance
Colton Clinic – Colton, California
Treatment Services: Methadone/Suboxone Maintenance
Desert Treatment Clinic – Palm Springs, California
Treatment Services: Methadone/Suboxone Maintenance
El Cajon Treatment Clinic – El Cajon, California
Treatment Services: Methadone/Suboxone Maintenance
Fashion Valley Clinic – San Diego, California
Treatment Services: Methadone/Suboxone Maintenance
Home Avenue Clinic – San Diego, California
Treatment Services: Methadone/Suboxone Maintenance
Montecatini – Carlsbad, California
Treatment Services: Eating Disorders
Licensing: California Dept of Health Services [All Accreditations »]
Riverside Clinic – Riverside, California
Treatment Services: Methadone/Suboxone Maintenance
Sacramento Clinic – Sacramento, California
Treatment Services: Methadone/Suboxone Maintenance
Santa Ana Clinic – Santa Ana, California
Treatment Services: Methadone/Suboxone Maintenance
Sober Living by the Sea – Newport Beach, California
Treatment Services: Dual Diagnosis, Substance Abuse
Licensing: California Dept of Alcohol & Drug
Sober Living by the Sea IOP – Costa Mesa, California
Treatment Services: Adult Chemical Dependency, Intensive Outpatient Treatment
Licensing: California Dept of Alcohol & Drug [All Accreditations »]
Sunrise Recovery Ranch – Riverside, California
Treatment Services: Substance Abuse
Licensing: California Dept of Alcohol & Drug [All Accreditations »]
Temecula Clinic – Murrieta, California
Treatment Services: Methadone/Suboxone Maintenance
The Landing – Newport Beach, California
Treatment Services: Substance Abuse
Licensing: California Dept of Alcohol & Drug
The Rose – Newport Beach, California
Treatment Services: Substance Abuse
Licensing: California Dept of Alcohol & Drug
Third Avenue Clinic – Chula Vista, California
Treatment Services: Methadone/Suboxone Maintenance
Wellspring Family Camp – La Jolla, California
Treatment Services: Weight Management, Youth Weight Management
Wellspring La Jolla – La Jolla, California
Treatment Services: Weight Management, Youth Weight Management
---
Delaware
Claymont Clinic – Claymont, Delaware
Treatment Services: Methadone/Suboxone Maintenance
---
Florida
Twelve Oaks IOP – Navarre Beach, Florida
Treatment Services: Adult Chemical Dependency, Intensive Outpatient Treatment
Licensing: CARF – Accreditation Rehabilitation [All Accreditations »]
Twelve Oaks Recovery – Navarre Beach, Florida
Treatment Services: Adolescent Substance Abuse, Pain Management
Licensing: CARF – Accreditation Rehabilitation [All Accreditations »]
Wellness Resource Center – Boca Raton, Florida
Treatment Services: Dual Diagnosis, Substance Abuse
Licensing: CARF – Accreditation Rehabilitation [All Accreditations »]
Wellspring Florida – Melbourne, Florida
Treatment Services: Weight Management, Youth Weight Management
---
Georgia
Cartersville Clinic – Cartersville, Georgia
Treatment Services: Methadone/Suboxone Maintenance
---
Indiana
East Indiana Clinic – Lawrenceburg, Indiana
Treatment Services: Methadone/Suboxone Maintenance
Evansville Clinic – Evansville, Indiana
Treatment Services: Methadone/Suboxone Maintenance
Indianapolis Clinic – Indianapolis, Indiana
Treatment Services: Methadone/Suboxone Maintenance
Richmond Clinic – Richmond, Indiana
Treatment Services: Methadone/Suboxone Maintenance
Southern Indiana Clinic – Charlestown, Indiana
Treatment Services: Methadone/Suboxone Maintenance
---
Iowa
Cedar Rapids Clinic – Cedar Rapids, Iowa
Treatment Services: Methadone/Suboxone Maintenance
---
Kansas
Wichita Clinic – Wichita, Kansas
Treatment Services: Methadone/Suboxone Maintenance
---
Louisiana
Baton Rouge Treatment Center – Baton Rouge, Louisiana
Treatment Services: Methadone/Suboxone Maintenance
---
Maryland
Cumberland Clinic – LaVale, Maryland
Treatment Services: Methadone/Suboxone Maintenance
Elkton Clinic – Elkton, Maryland
Treatment Services: Methadone/Suboxone Maintenance
Pine Heights Treatment Center – Baltimore, Maryland
Treatment Services: Methadone/Suboxone Maintenance
---
Massachusetts
Habit – Boston – Boston, Massachusetts
Treatment Services: Methadone/Suboxone Maintenance
Licensing: CARF – Accreditation Rehabilitation
Habit – Brockton – Brockton, Massachusetts
Treatment Services: Methadone/Suboxone Maintenance
Licensing: CARF – Accreditation Rehabilitation
Habit – East Wareham – East Wareham, Massachusetts
Treatment Services: Methadone/Suboxone Maintenance
Licensing: CARF – Accreditation Rehabilitation
Habit – Fall River – Fall River, Massachusetts
Treatment Services: Methadone/Suboxone Maintenance
Licensing: CARF – Accreditation Rehabilitation
Habit – Fitchburg – Fitchburg, Massachusetts
Treatment Services: Methadone/Suboxone Maintenance
Licensing: CARF – Accreditation Rehabilitation
Habit – Lawrence – Lawrence, Massachusetts
Treatment Services: Methadone/Suboxone Maintenance
Licensing: CARF – Accreditation Rehabilitation
Habit – Lowell – Lowell, Massachusetts
Treatment Services: Methadone/Suboxone Maintenance
Licensing: CARF – Accreditation Rehabilitation
Habit – Lynn – Lynn, Massachusetts
Treatment Services: Methadone/Suboxone Maintenance
Licensing: CARF – Accreditation Rehabilitation
Habit – Quincy – Quincy, Massachusetts
Treatment Services: Methadone/Suboxone Maintenance
Licensing: CARF – Accreditation Rehabilitation
Habit – Springfield – Springfield, Massachusetts
Treatment Services: Methadone/Suboxone Maintenance
Licensing: CARF – Accreditation Rehabilitation
Habit – Taunton – Taunton, Massachusetts
Treatment Services: Methadone/Suboxone Maintenance
Licensing: CARF – Accreditation Rehabilitation
Habit – Yarmouth – S. Yarmouth, Massachusetts
Treatment Services: Methadone/Suboxone Maintenance
Licensing: CARF – Accreditation Rehabilitation
---
Nevada
Center for Hope of the Sierras – Reno, Nevada
Treatment Services: Eating Disorders
Licensing: CARF – Accreditation Rehabilitation [All Accreditations »]
---
New Hampshire
Habit – Manchester – Manchester, New Hampshire
Treatment Services: Methadone/Suboxone Maintenance
Licensing: CARF – Accreditation Rehabilitation
Habit – West Lebanon – West Lebanon, New Hampshire
Treatment Services: Methadone/Suboxone Maintenance
Licensing: CARF – Accreditation Rehabilitation
---
New Jersey
Habit – South Amboy – South Amboy, New Jersey
Treatment Services: Methadone/Suboxone Maintenance
Licensing: CARF – Accreditation Rehabilitation
Habit – Union – Union, New Jersey
Treatment Services: Methadone/Suboxone Maintenance
Licensing: CARF – Accreditation Rehabilitation
---
New Mexico
Life Healing Center – Santa Fe, New Mexico
Treatment Services: Dual Diagnosis, Emotional Trauma
Licensing: CARF – Accreditation Rehabilitation [All Accreditations »]
---
New York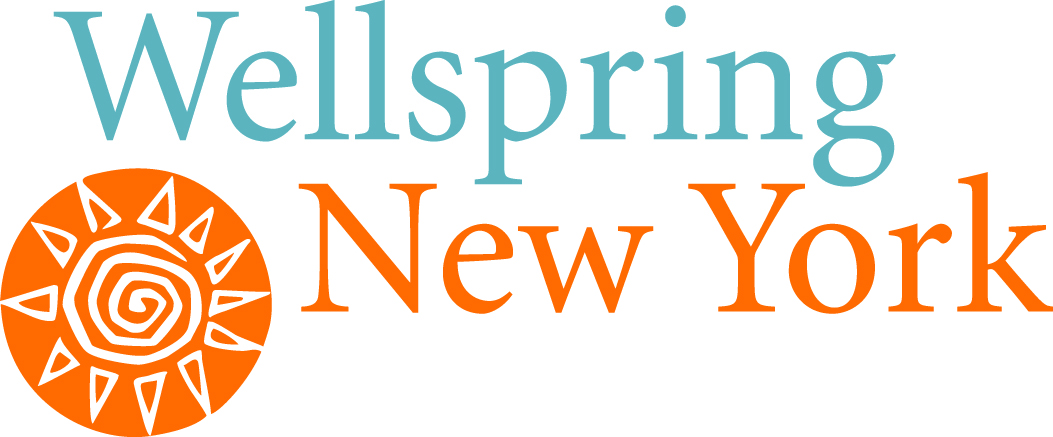 Wellspring New York – Schenectady, New York
Treatment Services: Weight Management, Youth Weight Management
Licensing: American Camp Association
---
North Carolina
Carolina House – Durham, North Carolina
Treatment Services: Eating Disorders
Licensing: CARF – Accreditation Rehabilitation [All Accreditations »]
Fayetteville Clinic – Fayetteville, North Carolina
Treatment Services: Methadone/Suboxone Maintenance
Four Circles Recovery Center – Horse Shoe, North Carolina
Treatment Services: Substance Abuse, Wilderness Therapy
Licensing: CARF – Accreditation Rehabilitation [All Accreditations »]
Goldsboro Clinic – Goldsboro, North Carolina
Treatment Services: Methadone/Suboxone Maintenance
MHS-Asheville – Asheville, North Carolina
Treatment Services: Methadone/Suboxone Maintenance
Licensing: CARF – Accreditation Rehabilitation
MHS-North Wilkesboro – North Wilkesboro, North Carolina
Treatment Services: Methadone/Suboxone Maintenance
Licensing: CARF – Accreditation Rehabilitation
Phoenix Outdoor – Old Fort, North Carolina
Treatment Services: Adolescent Substance Abuse, Wilderness Therapy
Licensing: North Carolina Health and Human Svcs
Pinehurst Clinic – Pinehurst, North Carolina
Treatment Services: Methadone/Suboxone Maintenance
Structure House – Durham, North Carolina
Treatment Services: Weight Management
SUWS Carolinas/Seasons – Old Fort, North Carolina
Treatment Services: Wilderness Therapy
Licensing: North Carolina Health and Human Svcs
---
Wellspring Adventure Camp – Canton, North Carolina
Treatment Services: Weight Management, Youth Weight Management
Wilmington IOP – Wilmington, North Carolina
Treatment Services: Intensive Outpatient Treatment
Licensing: North Carolina Health and Human Svcs [All Accreditations »]
Wilmington Treatment Center – Wilmington, North Carolina
Treatment Services: Substance Abuse
Licensing: North Carolina Health and Human Svcs [All Accreditations »]
---
Oregon
Alder Clinic – Portland, Oregon
Treatment Services: Methadone/Suboxone Maintenance
Beaverton Clinic – Beaverton, Oregon
Treatment Services: Methadone/Suboxone Maintenance
Belmont Clinic – Portland, Oregon
Treatment Services: Methadone/Suboxone Maintenance
East Clinic (Allied) – Portland, Oregon
Treatment Services: Methadone/Suboxone Maintenance
Medford Clinic – Medford, Oregon
Treatment Services: Methadone/Suboxone Maintenance
---
Pennsylvania
Bowling Green Brandywine – Kennett Square, Pennsylvania
Treatment Services: Dual Diagnosis, Substance Abuse
Licensing: CARF – Accreditation Rehabilitation
Coatesville Clinic – Coatesville, Pennsylvania
Treatment Services: Methadone/Suboxone Maintenance
Cove Forge Behavioral Health – Williamsburg, Pennsylvania
Treatment Services: Adolescent Mental Health, Adult MH & CD Co-Occurring
Licensing: Pennsylvania Health and Public Welfare [All Accreditations »]
Habit – Allentown – Allentown, Pennsylvania
Treatment Services: Methadone/Suboxone Maintenance
Licensing: CARF – Accreditation Rehabilitation
Habit – Dunmore – Dunmore, Pennsylvania
Treatment Services: Methadone/Suboxone Maintenance
Licensing: CARF – Accreditation Rehabilitation
Habit – Pottstown – Pottstown, Pennsylvania
Treatment Services: Methadone/Suboxone Maintenance
Licensing: CARF – Accreditation Rehabilitation
Habit – Watsontown – Watsontown, Pennsylvania
Treatment Services: Methadone/Suboxone Maintenance
Licensing: CARF – Accreditation Rehabilitation
Lebanon Clinic – Lebanon, Pennsylvania
Treatment Services: Methadone/Suboxone Maintenance
WDR Allentown IOP – Allentown, Pennsylvania
Treatment Services: Adolescent Substance Abuse, Intensive Outpatient Treatment
Licensing: Pennsylvania Health and Public Welfare [All Accreditations »]
WDR Allenwood – Allenwood, Pennsylvania
Treatment Services: Adolescent Substance Abuse, Dual Diagnosis
Licensing: Pennsylvania Health and Public Welfare [All Accreditations »]
WDR Blue Mountain – Kempton, Pennsylvania
Treatment Services: Substance Abuse
Licensing: Pennsylvania Health and Public Welfare [All Accreditations »]
WDR Cove Forge – Williamsburg, Pennsylvania
Treatment Services: Adolescent Mental Health, Adolescent Residential MH/MR
Licensing: Pennsylvania Health and Public Welfare [All Accreditations »]
WDR Cove Prep – Torrance, Pennsylvania
Treatment Services: Psychosexual Rehabilitation
Licensing: Pennsylvania Health and Public Welfare [All Accreditations »]
WDR Erie IOP – Erie, Pennsylvania
Treatment Services: Adult Chemical Dependency, Intensive Outpatient Treatment
Licensing: Pennsylvania Health and Public Welfare [All Accreditations »]
WDR Harrisburg IOP – Harrisburg, Pennsylvania
Treatment Services: Adult Chemical Dependency, Intensive Outpatient Treatment
Licensing: Pennsylvania Health and Public Welfare [All Accreditations »]
WDR Lancaster (Men) – Lancaster, Pennsylvania
Treatment Services: Substance Abuse
Licensing: Pennsylvania Health and Public Welfare [All Accreditations »]
WDR Lebanon – Lebanon, Pennsylvania
Treatment Services: Substance Abuse
Licensing: Pennsylvania Health and Public Welfare [All Accreditations »]
WDR Lebanon IOP – Lebanon, Pennsylvania
Treatment Services: Adult Chemical Dependency, Intensive Outpatient Treatment
Licensing: CARF – Accreditation Rehabilitation [All Accreditations »]
WDR Lewisburg IOP – Lewisburg, Pennsylvania
Treatment Services: Adult Chemical Dependency, Intensive Outpatient Treatment
Licensing: Pennsylvania Health and Public Welfare [All Accreditations »]
WDR New Castle IOP – New Castle, Pennsylvania
Treatment Services: Adult Chemical Dependency, Intensive Outpatient Treatment
Licensing: Pennsylvania Health and Public Welfare [All Accreditations »]
WDR New Directions (Men) – Johnstown, Pennsylvania
Treatment Services: Substance Abuse
Licensing: Pennsylvania Health and Public Welfare [All Accreditations »]
WDR Pittsburgh IOP – Pittsburgh, Pennsylvania
Treatment Services: Adult Chemical Dependency, Intensive Outpatient Treatment
Licensing: Pennsylvania Health and Public Welfare [All Accreditations »]
WDR Renewal Center (Women) – Johnstown, Pennsylvania
Treatment Services: Substance Abuse
Licensing: Pennsylvania Health and Public Welfare [All Accreditations »]
WDR Williamsport IOP – Williamsport, Pennsylvania
Treatment Services: Adult Chemical Dependency, Intensive Outpatient Treatment
Licensing: Pennsylvania Health and Public Welfare [All Accreditations »]
WDR York – York, Pennsylvania
Treatment Services: Substance Abuse
Licensing: Pennsylvania Health and Public Welfare [All Accreditations »]

Wellspring Pennsylvania – Scranton, Pennsylvania
Treatment Services: Weight Management, Youth Weight Management
---
South Carolina
Myrtle Beach IOP – Myrtle Beach, South Carolina
Treatment Services: Intensive Outpatient Treatment
Licensing: S. Carolina Health/Environmental Svcs [All Accreditations »]
---
South Dakota
Keystone IOP – Sioux Falls, South Dakota
Treatment Services: Adult Chemical Dependency, Intensive Outpatient Treatment
Licensing: CARF – Accreditation Rehabilitation [All Accreditations »]
Keystone Treatment Center – Canton, South Dakota
Treatment Services: Adolescent Substance Abuse, Adult Chemical Dependency
Licensing: CARF – Accreditation Rehabilitation [All Accreditations »]
---
Tennessee
Chattanooga Clinic – Chattanooga, Tennessee
Treatment Services: Methadone/Suboxone Maintenance
New Life Lodge – Burns, Tennessee
Treatment Services: Adult Chemical Dependency, Dual Diagnosis
Licensing: CARF – Accreditation Rehabilitation [All Accreditations »]
---
Texas
Starlite Recovery – Center Point, Texas
Treatment Services: Adult Chemical Dependency, Substance Abuse
Licensing: CARF – Accreditation Rehabilitation [All Accreditations »]
Starlite Recovery IOP – Center Point, Texas
Treatment Services: Adolescent Substance Abuse, Adult Chemical Dependency
Licensing: CARF – Accreditation Rehabilitation [All Accreditations »]
Wellspring Texas – San Marcos, Texas
Treatment Services: Weight Management, Youth Weight Management
---
Utah
Outback Therapeutic Expeditions – Lehi, Utah
Treatment Services: Adoption Issues, Internet Addiction
Licensing: Utah Dept of Human Services
Turn About Ranch – Escalante, Utah
Treatment Services: Adoption Issues, Boarding Schools
Youth Care – Draper, Utah
Treatment Services: Adolescent Substance Abuse, Adoption Issues
Licensing: The Joint Commission [All Accreditations »]
---
Vermont
Habit – Brattleboro – Brattleboro, Vermont
Treatment Services: Methadone/Suboxone Maintenance
Licensing: CARF – Accreditation Rehabilitation
---
Virginia
Clinch Valley/Tazewell Clinic – Cedar Bluff, Virginia
Treatment Services: Methadone/Suboxone Maintenance
Life Center of Galax – Galax, Virginia
Treatment Services: Dual Diagnosis, Outpatient
Licensing: The Joint Commission [All Accreditations »]
New River/Galax Clinic – Galax, Virginia
Treatment Services: Methadone/Suboxone Maintenance
Roanoke Clinic – Roanoke, Virginia
Treatment Services: Methadone/Suboxone Maintenance
---
Washington
Canyon Park Treatment Solutions – Bothell, Washington
Treatment Services: Methadone/Suboxone Maintenance
Renton Clinic – Renton, Washington
Treatment Services: Methadone/Suboxone Maintenance
Spokane Treatment Solutions – Spokane Valley, Washington
Treatment Services: Methadone/Suboxone Maintenance, Substance Abuse
Tacoma Clinic – Lakewood, Washington
Treatment Services: Methadone/Suboxone Maintenance
Vancouver Clinic – Vancouver, Washington
Treatment Services: Methadone/Suboxone Maintenance
---
West Virginia
Beckley Clinic – Beaver, West Virginia
Treatment Services: Methadone/Suboxone Maintenance
Charleston Clinic – Charleston, West Virginia
Treatment Services: Methadone/Suboxone Maintenance
Clarksburg Clinic – Clarksburg, West Virginia
Treatment Services: Methadone/Suboxone Maintenance
Huntington Clinic – Huntington, West Virginia
Treatment Services: Methadone/Suboxone Maintenance
Parkersburg Clinic – Parkersburg, West Virginia
Treatment Services: Methadone/Suboxone Maintenance
Wheeling Clinic – Triadelphia, West Virginia
Treatment Services: Methadone/Suboxone Maintenance
Williamson Clinic – Williamson, West Virginia
Treatment Services: Methadone/Suboxone Maintenance
---
Wisconsin
10th Street Clinic – Milwaukee, Wisconsin
Treatment Services: Methadone/Suboxone Maintenance, Outpatient
Burkwood Treatment Center – Hudson, Wisconsin
Treatment Services: Dual Diagnosis, Substance Abuse
Licensing: CARF – Accreditation Rehabilitation [All Accreditations »]
Madison Clinic – Madison, Wisconsin
Treatment Services: Methadone/Suboxone Maintenance
River Shore Clinic – Milwaukee, Wisconsin
Treatment Services: Methadone/Suboxone Maintenance
Valley Health Clinic – Appleton, Wisconsin
Treatment Services: Methadone/Suboxone Maintenance
Wausau Clinic – Wausau, Wisconsin
Treatment Services: Methadone/Suboxone Maintenance
Wellspring Wisconsin – Kenosha, Wisconsin
Treatment Services: Weight Management, Youth Weight Management